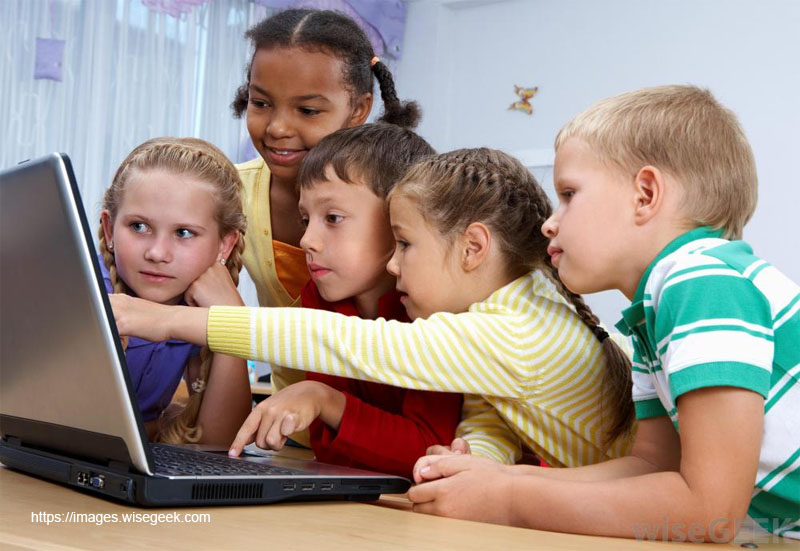 The computer has revolutionized this world so much that even small kids are shoeing interest in it at a very small age. But it has a drawback. Kids only use computers to play different games that just for enjoyment. This is just time wastage. So, by checking these things educational software is developed. Educational software means learning on computer while playing games. Just have a look at the details for further information.
Education software consists of numerous games. But just notice one thing, everything comes in form of games. This is because children enjoy playing games and educational software is designed in such a way that children playing these games can both enjoy and learn new things.
Educational software is not only for children but adults can also benefit from it. Educational software is for adults in the form of lessons and not in the form of games. Some of the examples of adult educational software is learning a new language; learn to play a musical instrument, practicing for a new exam, etc. These lessons are made interesting by adding many enjoyable examples.
The different educational software available for kids, teen and adults are Learn to type, language software, school software, toddler, and preschool and kindergarten software, grade school software, middle and high school software, reading and writing software, SAT and other exam prep software, math software and math games, science software, history software, storybooks, animals and wildlife, software for deaf, art software, learning games, drawing games, thinking games, mystery games, chess, learn to play an instrument, dictionary and bible.
Now we will discuss some of the tips that you should keep in mind before buying educational software for your little toad. First of all you should verify by reading all the things on the cover of the software. Then go and read the reviews given by other buyers on the internet. Check on internet if the game is available at low price. If it is then prefer to get it from there. Also check if the software you are going to buy is not pirated and does not cause any harm to your computer.
Now see if the software available is original or pirated and it is prepared for the age your child is of. If you will buy a game of different age group, your child will not understand it and all money will be wasted. So check the age limit on the case of the game. So it is very important to read the instructions written on the case.
Some more things that you have to check are if the software is prepared for a particular age that you are looking for. If you will buy software that is designed for a different age, your child will not take interest in it and you will only end up in wasting your money. Check the age written on the case and if it matches the instructions. Also check the specifications written on the case of the software. Check if it matches the specifications of your computer. Otherwise your game will not work on your computer.
Last but not the least, check the level of difficulty for the game. Check if it is appropriate for your child. Also check the level of the game. If he is going to play the game first time, then it is important to buy the first level and then move on to higher levels. Educational software has revolutionized the learning experience and making the studies enjoyable.